"The Boomin Experience" is a new podcast by Antonio Brown, Wide Receiver for the Oakland Raiders.
I created this cover to gain attraction to the new podcast with a fresh new look that was going to set it apart from a lot of other podcasts and have potential listeners take the podcast seriously.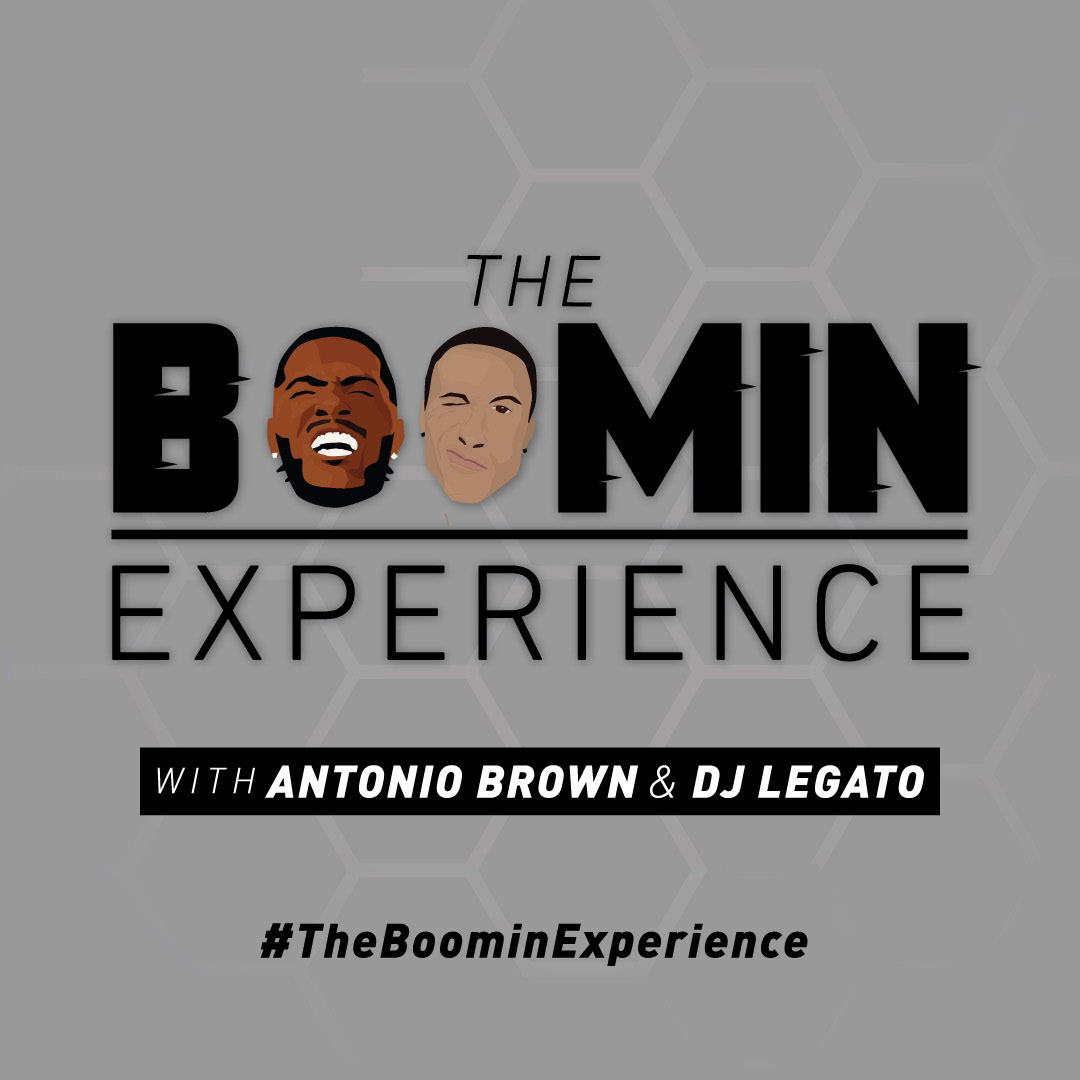 I illustrated Antonio Brown and DJ Legato in a minimal WPA type style that works with just the shadows cast across there face. The typeface is a bold Sans serif Called Din Pro and the 'BOOMIN' is a custom type that gives a quick movement look to it. 
Antonio Brown posted the first version of the cover on his Instagram and in the first 24 hours it received almost 18,000 likes. We later decided to add DJ Legato onto the cover.