Aki meaning Autumn is a faux Tea company and this is a mocked up package for a possible new tea brand. This was a school project with the direction to create a new tea package that would appeal to consumers, be functional on shelves but also be something new and stand out from generic tea packaging.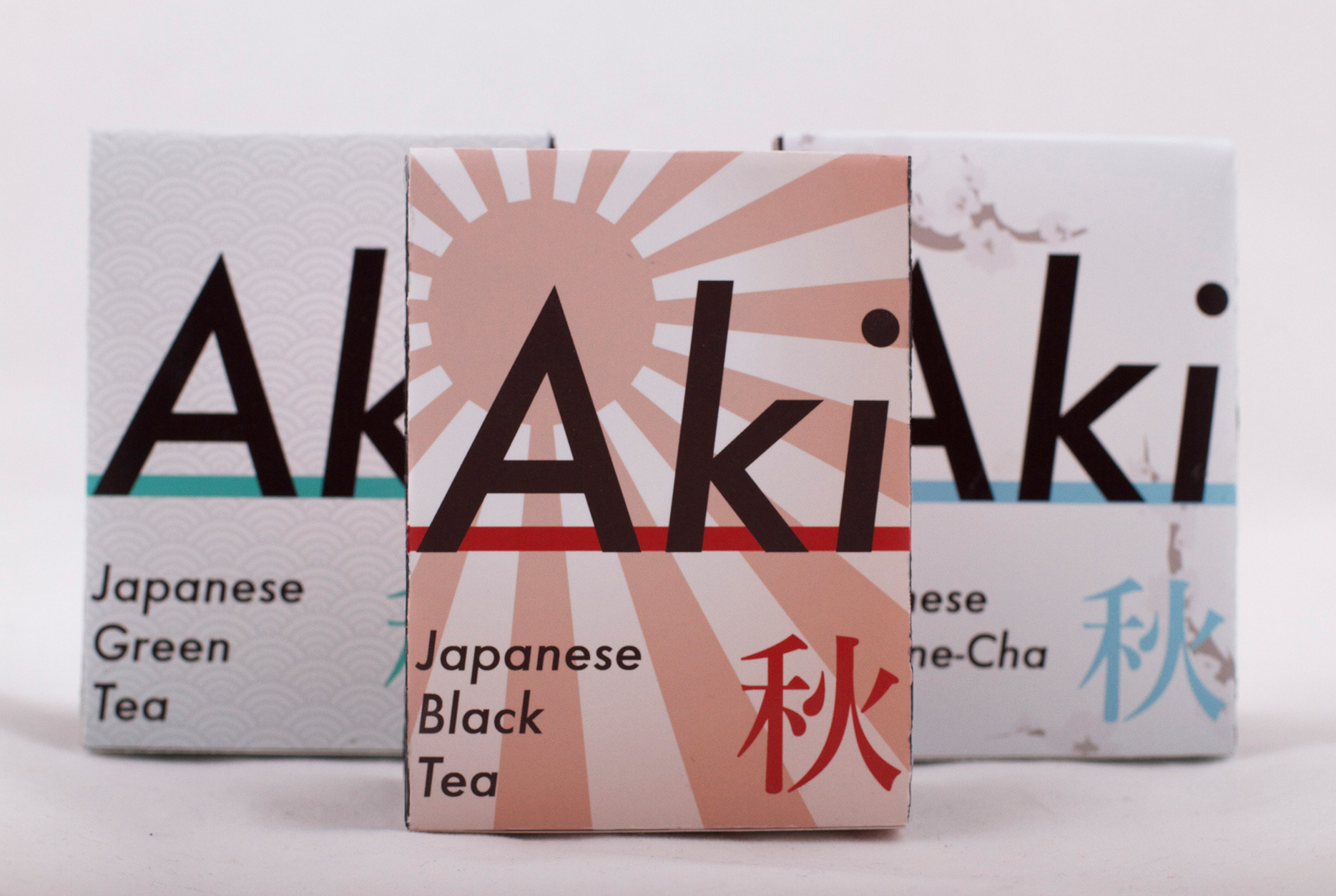 The tea package itself opens in an accordion style and has individual packets to grab and go. It is also stackable for storing easily. the triangle style package is fresh and modern but also gives a feeling similar to origami tying into the Japanese style.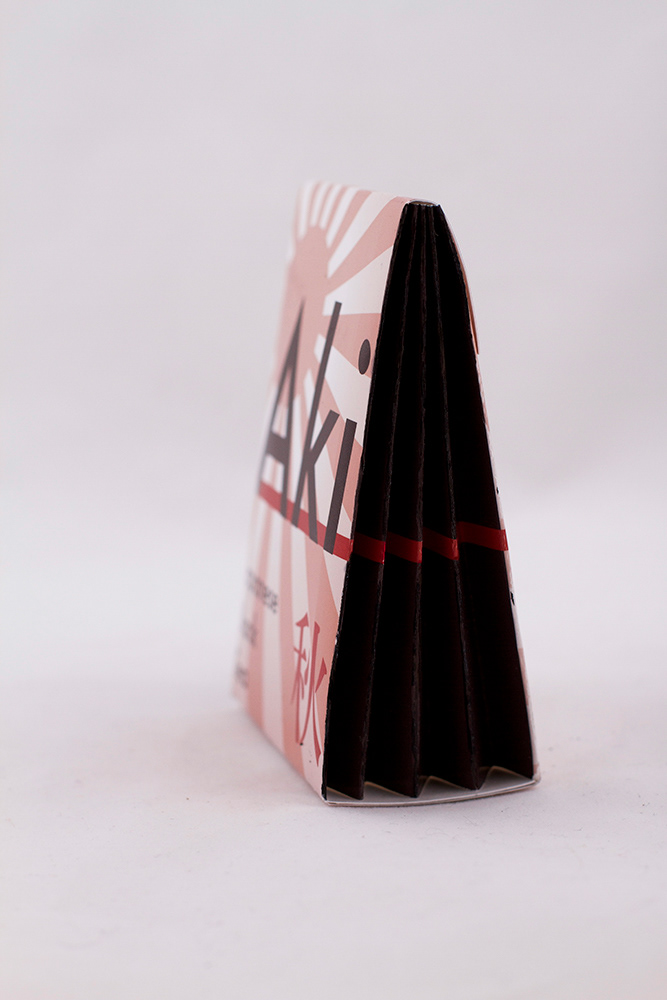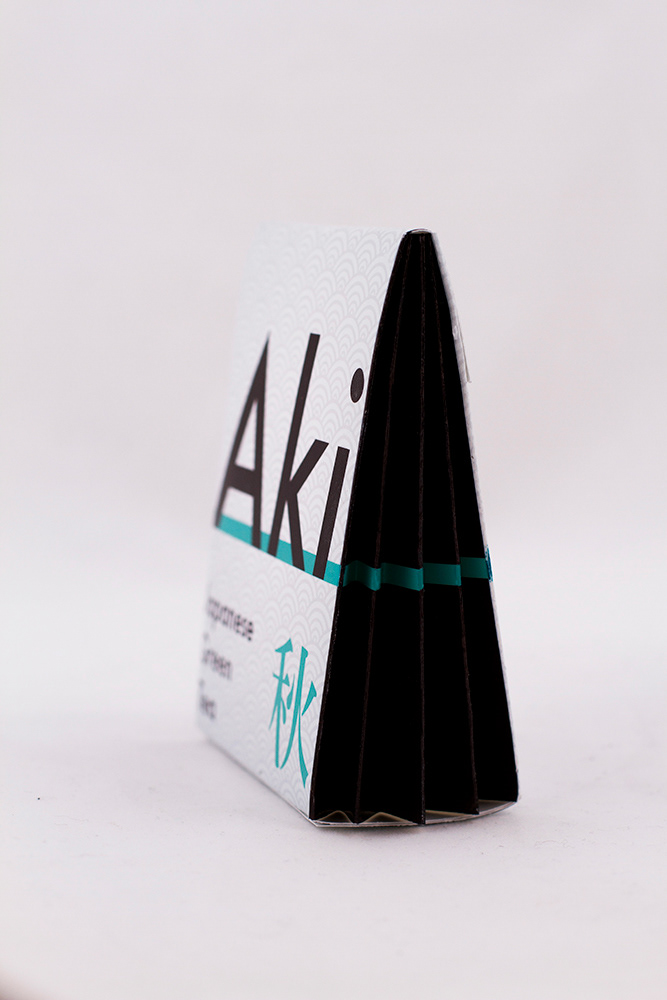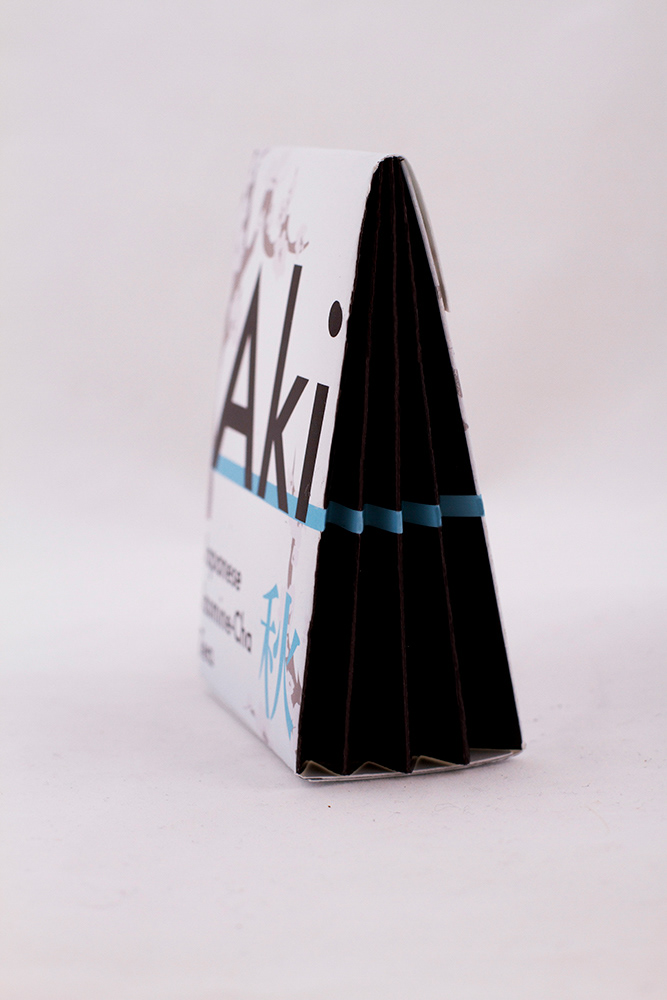 Below is the original die cut for an Aki Tea packaging including actual size information.